See on Scoop.it – Creativity and Learning Insights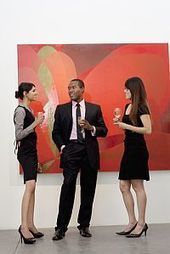 Understanding creativity has been a goal of philosophers and scientists for several millenniums. Prevailing approaches to individual and group creativity
Marci Segal, MS's insight:
Investigators believe their findings suggest an individual's social group plays a strong role in the creative process as the group not only encourages originality but also determines how an individual's creative efforts will be appreciated.
The research is published in the journal Personality and Social Psychology Review.
Results from the study suggests a person's social identity is both the beginning and end of the creative process.
That is, a shared social identity (or lack of it) motivates individuals to rise to particular creative challenges and provides a basis for certain forms of creativity to be recognized (or disregarded).
See on psychcentral.com